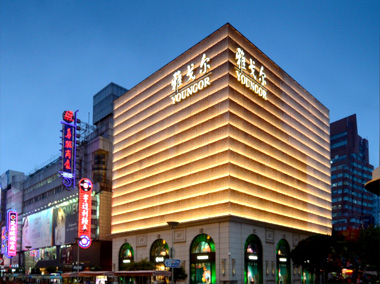 We have always adhered to the concept of value investment, seeking truth and being pragmatic. We actively maximize the advantages of industrial capital, patiently cultivate the invested enterprises, and grow together with them. While steadily deploying financial assets, we actively explore the orientation of investment in emerging industries and strive to achieve the vision of empowerment equity investment and benefit feedback for the main industry. We work to provide strong support for the development of the Group's "integration of industry and finance andsecuritization of assets".
We focus on apparel and consumer industries, and actively discover leading companies in links of the industry chain such as fabrics, brands, channels, and sales, and promote the strategic synergy between the company and Youngor's apparel business to enhance the overall competitiveness of the companyand also contribute to the future growth of Youngor.The investment scope includes clothing brands and enterprises with core competitiveness in both the upstream and downstream. While striving to benefit from investment, we wish to complement each other's existing apparel industry and give full play to Youngor's industrial chain advantage.
We have established and cultivated a professional equity investment management team, and extensively cooperated with external professional institutions such as law institutions, finance institutions, and investment banking, etc. We also actively communicated with excellent investment institutions domestic and foreign, and established a mechanism of information sharing and cooperative investment.