Youngor Textile Holdings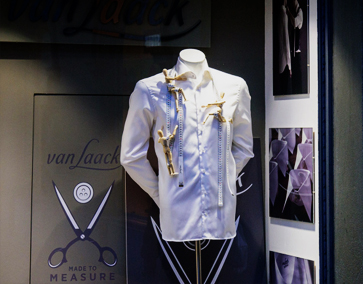 "Youngor Textile Holdings Co., Ltd." is a wholly-owned subsidiary of Younger Group Co., Ltd., a mainland A-share listed company. At present, it contains (control) Shengzhou Youngor Wool Textile Co., Ltd., Ningbo HANP Biotechnology Co., Ltd., This subsidiary is the most upstream link in Youngor's textile and apparel industry chain, involving three major industries: wool spinning, hemp spinning and cotton spinning. Providing steady, high-quality and stylish fabric and textile materials for the Group's apparel industry, the company's goal is to become an important and indispensable link of Youngor's textile and apparel industry chain.
Shenzhou Wool Spinning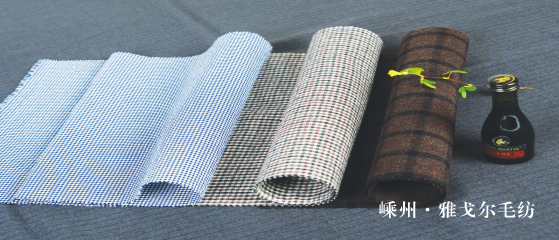 Telephone:0575-83593390
Fax:0575-83593386
Registered Address: Chengdong District, Shengzhou Economic Development Zone, China (Youngor Emerging Industry Technology Park)
Company website:www.youngorfabric.com.cn
Shengzhou Youngor Wool Textile Co., Ltd. is a wholly-owned subsidiary of Youngor Group Co., Ltd., which was established in December 2010 with a registered capital of 40 million US dollars and a total investment of 50 million US dollars. The company is located in the eastern part of Chengdong Economic Development Zone, Shengzhou City. It covers over 138 acres and its buildingsreachan area of 53,000 square meters. It has more than 420 employees at present, of which high and middle-level engineers and technicians comprise more than 15%.
At present, the company has the ability of reaching an annual production of 4.5 million meters of worsted wool, with the products mainly aimed at high-end customers. In the future, Youngor Woolen Textile will continue to maintain the spirit of keeping pace with the times and independent innovation, follow the orientation of "seek not for the biggest but the best, aim for the quality benchmark of Chinese wool worsted industry", persist in the management policy of "product innovation, equipment upgrading and quality Improvement", continue to make constant efforts to become a representative enterprise in the Chinese wool textile industry.
HANP Technology
Telephone:0574-88251123
Fax:0574-88253567
Registered Address: No. 888, West Section of Yinzhou Avenue, Shijie Street, Haishu District, Ningbo, China
Company Website:http://www.yakgroup.com
Ningbo Hanma Biotechnology Co., Ltd. (hereinafter referred to as "HANP Bio") is a prosperous holding subsidiary of Youngor Group and a limited liability company that integrates research and development, processing and sales of hemp textile materials.
HANP Bio attaches great importance to the innovation and product development of hemp production technology, and built a scientific development mechanism combining production, study and research with a number of research institutes. The establishment of a subsidiary companyWuhan HANP in particular, is to form anindustrial chain of hemp-related industry, involving breeding, planting, textile processing and further development.
The company's business scope: R&D and technology transfer, consulting and services of hemp and hemp planting technology; industrial R&D and technology transfer, consulting and services of hemp seeds, flowers, leaves, rods, bast and other biomass materials; R&D and production of hemp materials and their products; R&D and production of hemp decorative building materials, plates, wood ceramics, cabinets and kitchen utensils.
During the development ofexcipients to home decoration products, Youngor HANP Bio has never let go the concept of environmental protection, and has continuously practiced it. HANP has become the first choice for more peoplepursuing environmental protection and high quality of life, and at the same time provide the best service and the most trustworthy partner of the dealer.