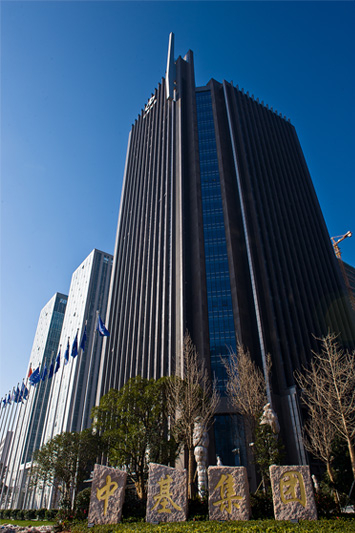 China-Base Ningbo Group Co., Ltd (CBNB) was a state-owned company when founded in 1985, which was China National Export Bases Development Corporation Ningbo Branch at that time, and it was later on transformed to be a joint-equity enterprise in 1999. The company now has 39 wholly-owned and majority-owned subsidiaries covering domestic and foreign trade, auto trade, international logistics and international bidding. With annual turnover of 40 billion yuan and annual import and export volume of US$ 3 billion, CBNB is now one of top 500 enterprises of China and the top foreign trade company in Ningbo.
Through innovation, CBNB is now a nation-leading foreign trade group with five strategic development sectors including the cooperation with factories, the trade of energy resources and chemical products, the trade of irons and steels, export business and auto trade, which are the core competence of CBNB.
In terms of import business, CBNB has formed a new and stable development pattern featuring the cooperation with factories, the combination of future and spot trade, thoroughly getting involved in the industrial chains and capital operation. CBNB now has professional teams doing research about future and spot trade strategies, swaps and hedging, spot trading and risk management and control and has also established close relationship with a group of partners. CBNB runs business about oils, chemical engineering, irons and steels, non-ferrous metals and agricultural products and its sales market covers over 30 countries highlighted by America and European countries and a dozen of regions in China such as Shanghai, Jiangsu, Zhejiang, Shandong, Sichuan, Hunan and Hubei.
As for the export trade, China-Base Ningbo Foreign Trade Co., Ltd integrates services including Internet, foreign trade, logistics, finance, cross-border e-commerce and overseas warehouses and is dedicated to help medium and small foreign trade enterprises with its rich experience in import and export, scientific management, good-quality service and excellent resources, which is honored as "grow from foreign trade and better know the foreign trade." Within several years, the platform has served about 10,000 enterprises to export US$ 1.3-billion products.
Starting from 2002, China-Base Ningbo Auto Industrial Investment (Group) Co., Ltd has till now gotten franchises from nine brands including Audi, Mercedes-Benz, Faw-Toyota, GAC Toyota, Faw-Volkswagen, Dongfeng Honda, GM Buick, Faw-Mazda and Faw-Hongqi and has 18 authorized car dealerships. The auto business has become a key part of CBNB and is well recognized in Ningbo with good reputation and large scale. In the future, the company's auto business will be extended to cover chain stores of fast car maintenance service supported by Internet, used cars, imported cars, smart manufacture of car accessories, financial service for buying or renting cars and Smart Tech Valley of Auto.

http://www.cbnb.com.cn/index_en.html